Our treatments include:
Panoramic Digital X-Rays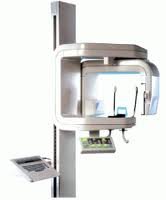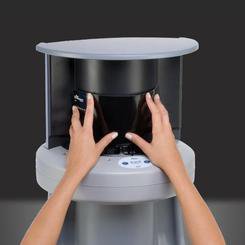 ---
Full Mouth Reconstruction
You've seen the fabulous results of a smile makeover—an amazing smile that's straight, white, and even, just perfect.
---
Metal Free, White Fillings
Replacing old, broken down amalgam/metal fillings that contain traces of mercury with white fillings (composites) to restore your smile to a more natural look.
---
Crowns
Crowns can cover and support a tooth with a large filling when there isn't enough tooth left. It can be used to attach a bridge, protect a weak tooth from breaking or restore one that's already broken. A crown is a good way to cover teeth that are discolored or badly shaped. It's also used to cover a dental implant.
Types of crowns:
PFM to High Noble
Full Gold Crowns
Empress or other Pressed Ceramic
Procera
Zirconia Crowns
Lava
Lumineers
Precision Attachment Restorations
Implant Restorations
Provisional Restorations
E-max Bridges

E-max Crowns
---
Bridges
Sometimes called a fixed partial denture, a bridge replaces missing teeth with artificial teeth, looks great, and literally bridges the gap where one or more teeth may have been. The restoration can be made from gold, alloys, porcelain or a combination of these materials and is bonded onto surrounding teeth for support.
---
Root Canal Treatment
Sometimes the nerve inside your tooth becomes inflamed or infected. This can be caused by deep decay, repeated dental procedures on the tooth, a crack or chip in the tooth, etc. Signs to look for include pain, prolonged sensitivity to heat or cold, discoloration of the tooth, and swelling and tenderness in the nearby gums. But sometimes, there are no symptoms.
---
Dentures and Partial Dentures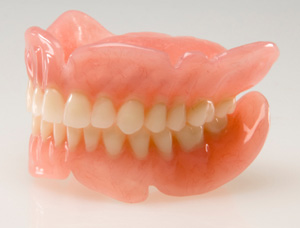 Full and partial dentures are needed when all or some of the teeth have been lost and all extraction sites have healed (up to eight weeks or longer.) The denture process takes about one month.
---
Invisalign
Invisalign is a removable, clear appliance, alternative to traditional metal braces. Invisalign tooth movement is a process that enables you to view the actual movement of your teeth from start to finish using a computerized simulation.
---
Porcelain Laminate Veneers
Veneers are thin, semi-translucent facings or "shell" usually customized from porcelain or different types of ceramic and bonded permanently to one's teeth. We can make changes to the shape, size and color of your teeth using porcelain veneers. In most cases, only two visits are needed create your new and improved looks…
---
Empress or other Pressed Ceramic
---
Cosmetic Bonding
Bonding is a dental technique or solution for:
Repairing and fixing chipped or cracked teeth
Hiding discoloration on the tooth's surface
Reducing unsightly gaps between the teeth
---
Posterior Composite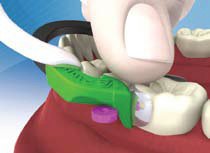 ---
Periodontal Gum Treatments
With advances in periodontal treatment it is now possible to treat even severe periodontal disease with non-surgical methods, with help of new Arestin and Periostat medicated treatments.
---
Laser Antibacterial Reduction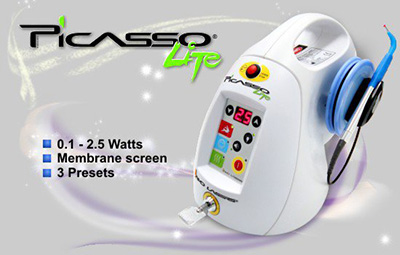 ---
In-office Whitening: Zoom! Advanced Power Teeth Whitening System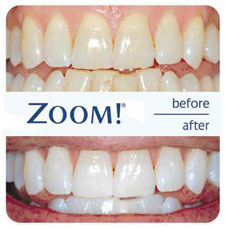 Do you want White Teeth in one hour? The Zoom! Advanced Power In-Office Whitening System is a revolutionary tooth whitening procedure. It's safe effective and fast. In just over an hour, your teeth will be dramatically whiter. Zoom! Whitening is ideal for anyone looking for immediate results.
Note: Zoom Whitening procedures are usually done before any cosmetic dentistry.
---
Implants
This revolutionary implant utilizes a minimally invasive protocol similar to smaller diameter MDI implant, expanding minimally invasive implantology to denture stabilization in softer bone and single tooth replacement in areas with limited interproximal space.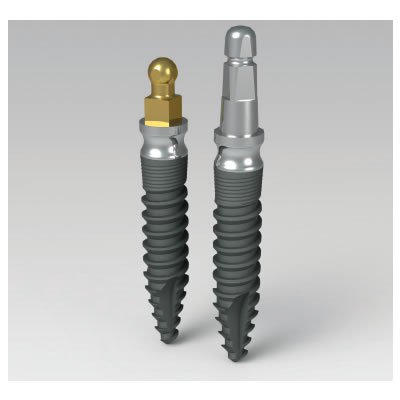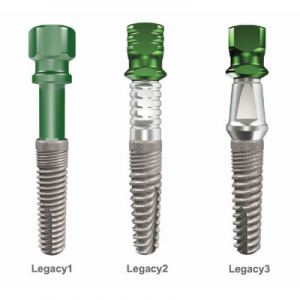 ---
Painless Injections